Jane Austen is favorite author for many and her Pride and Prejudice novel has been made in to tv series and movies many times. Who does not remember Pride and Prejudice with Colin Firth? As He is ultimate Mr. Darcy who is adored by many female fans around the world.
Quotes From Pride and Prejudice
"A lady's imagination is very rapid; it jumps from admiration to love, from love to matrimony in a moment."
— Jane Austen (Pride and Prejudice)
"I declare after all there is no enjoyment like reading! How much sooner one tires of any thing than of a book! — When I have a house of my own, I shall be miserable if I have not an excellent library."
"It is a truth universally acknowledged, that a single man in possession of a good fortune, must be in want of a wife." (ch. 1)
"She is tolerable; but not handsome enough to tempt me; I am in no humour at present to give consequence to young ladies who are slighted by other men. You had better return to your partner and enjoy her smiles, for you are wasting your time with me." (Mr Darcy to Mr. Bingley about Elizabeth Bennet; Ch. 3)
If a woman is partial to a man, and does not endeavor to conceal it, he must find it out. (Elizabeth, about Bingley Ch. 6)
"I could easily forgive his pride, if he had not mortified mine." (Elizabeth about Darcy; Ch. 5)
"Happiness in marriage is entirely a matter of chance." (Charlotte Lucas and Lizzy; Ch. 6)
"Vanity and pride are different things, though the words are often used synonymously. A person may be proud without being vain. Pride relates more to our opinion of ourselves, vanity to what we would have others think of us." (Mary; Ch. 5)
Mr. Darcy had at first scarcely allowed her to be pretty; he had looked at her without admiration at the ball; and when they next met, he looked at her only to criticize. But no sooner had he made it clear to himself and his friends that she hardly had a good feature in her face, than he began to find it was rendered uncommonly intelligent by the beautiful expression of her dark eyes. To this discovery succeeded some others equally mortifying. (Ch. 6)

I have been meditating on the very great pleasure which a pair of fine eyes in the face of a pretty woman can bestow." (Darcy to Miss Bingley; Ch. 6)
A lady's imagination is very rapid; it jumps from admiration to love, from love to matrimony, in a moment. (Darcy to Miss Bingley, Ch. 6)
"I am perfectly convinced by it that Mr. Darcy has no defect. He owns it himself without disguise."
"No," said Darcy, "I have made no such pretension. I have faults enough, but they are not, I hope, of understanding. My temper I dare not vouch for. It is, I believe, too little yielding— certainly too little for the convenience of the world. I cannot forget the follies and vices of other so soon as I ought, nor their offenses against myself. My feelings are not puffed about with every attempt to move them. My temper would perhaps be called resentful. My good opinion once lost is lost forever."
"That is a failing indeed!" cried Elizabeth. "Implacable resentment is a shade in a character. But you have chosen your fault well. I really cannot laugh at it. You are safe from me."
"There is, I believe, in every disposition a tendency to some particular evil— a natural defect, which not even the best education can overcome."
"And your defect is a propensity to hate everybody."
"And yours," he replied with a smile, "is willfully to misunderstand them." (Ch. 11)
"You expect me to account for opinions which you choose to call mine, but which I have never acknowledged." (Ch. 10)
"Nothing is more deceitful," said Darcy, "than the appearance of humility. It is often only carelessness of opinion, and sometimes an indirect boast." (Ch. 10)
"I had not thought Mr. Darcy so bad as this— though I have never liked him. I had not thought so very ill of him. I had supposed him to be despising his fellow-creatures in general, but did not suspect him of descending to such malicious revenge, such injustice, such inhumanity as this." (Ch. 16)
"I remember hearing you once say, Mr. Darcy, that you hardly ever forgave, that your resentment once created was unappeasable. You are very cautious, I suppose, as to its being created." (Ch. 18)
"Mr. Wickham is blessed with such happy manners as may ensure his making friends— whether he may be equally capable of retaining them, is less certain." (Ch. 18)
"It is your turn to say something now, Mr. Darcy. I talked about the dance, and you ought to make some kind of remark on the size of the room, or the number of couples." (Ch. 18)
"I do assure you that I am not one of those young ladies (if such young ladies there are) who are so daring as to risk their happiness on the chance of being asked a second time. I am perfectly serious in my refusal. You could not make me happy, and I am convinced that I am the last woman in the world who could make you so." (Ch. 19)
"An unhappy alternative is before you, Elizabeth. From this day you must be a stranger to one of your parents. Your mother will never see you again if you do not marry Mr. Collins, and I will never see you again if you do." (Mr Bennet, Ch. 20)
"Really, Mr. Collins," cried Elizabeth with some warmth, "you puzzle me exceedingly. If what I have hitherto said can appear to you in the form of encouragement, I know not how to express my refusal in such a way as to convince you of its being one." (Ch. 19)
"Nobody can tell what I suffer! — But it is always so. Those who do not complain are never pitied." (Mrs Bennet, Ch. 20)
Women fancy admiration means more than it does."
"And men take care that they should." (Ch. 24)
Books Based On Pride and Prejudice

The Darcys of Pemberley: The Continuing Story of Jane Austen's Pride and Prejudice

Georgiana Darcy's Diary: Jane Austen's Pride and Prejudice Continued (Volume 1)

Pride and Prejudice and Zombies: The Deluxe Heirloom Edition (Quirk Classics)

Mr. Darcy's Refuge: A Pride & Prejudice Variation

Charlotte Collins: A Continuation of Jane Austen's Pride and Prejudice
"We do not suffer by accident. It does not often happen that the interference of friends will persuade a young man of independent fortune to think no more of a girl whom he was violently in love with only a few days before."
"And is this all?" cried Elizabeth. "I expected at least that the pigs were got into the garden, and here is nothing but Lady Catherine and her daughter…" (Ch. 28)
"There is a stubbornness about me that never can bear to be frightened at the will of others. My courage always rises at every attempt to intimidate me."
"I certainly have not the talent which some people possess," said Darcy, "of conversing easily with those I have never seen before. I cannot catch their tone of conversation, or appear interested in their concerns, as I often see done."
"My fingers," said Elizabeth, "do not move over this instrument in the masterly manner which I see so many women's do. They have not the same force or rapidity, and do not produce the same expression. But then I have always supposed it to be my own fault- because I would not take the trouble of practising…"(Ch. 31)
"Did Mr. Darcy give you reasons for this interference?"
"I understood that there were some very strong objections against the lady." (Ch 31)
"In vain I have struggled. It will not do. My feelings will not be repressed. You must allow me to tell you how ardently I admire and love you." (Mr Darcy's 1st Proposal to Ms. Bennet)
"I have never desired your good opinion, and you have certainly bestowed it most unwillingly. I am sorry to have occasioned pain to anyone. It has been most unconsciously done, however, and I hope will be of short duration. The feelings which, you tell me, have long prevented the acknowledgment of your regard, can have little difficulty in overcoming it after this explanation." (Elizabeth to Mr. Darcy)
"I have no wish of denying that I did everything in my power to separate my friend from your sister, or that I rejoice in my success. Towards him I have been kinder than towards myself." (Mr. Darcy talking Regarding Mr. Bingley)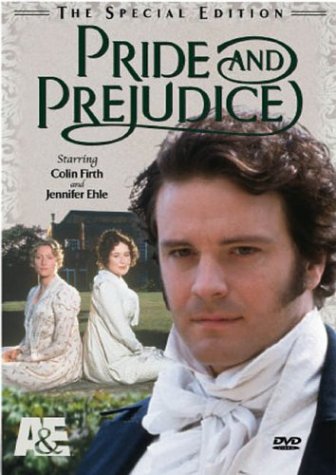 "You are mistaken, Mr. Darcy, if you suppose that the mode of your declaration affected me in any other way, than as it spared the concern which I might have felt in refusing you, had you behaved in a more gentlemanlike manner." (Ms. Bennet's Refusal)
"From the very beginning— from the first moment, I may almost say— of my acquaintance with you, your manners, impressing me with the fullest belief of your arrogance, your conceit, and your selfish disdain of the feelings of others, were such as to form the groundwork of disapprobation on which succeeding events have built so immovable a dislike; and I had not known you a month before I felt that you were the last man in the world whom I could ever be prevailed on to marry." (Elizabeth's more opinion on Mr. Darcy)
"You have said quite enough, madam. I perfectly comprehend your feelings, and have now only to be ashamed of what my own have been. Forgive me for having taken up so much of your time, and accept my best wishes for your health and happiness." (Mr. Darcy Bows out)
"Be not alarmed, madam, on receiving this letter, by the apprehension of its containing any repetition of those sentiments or renewal of those offers which were last night so disgusting to you." (Darcy's Letter Opening words)
"If Mr. Darcy is neither by honour nor inclination confined to his cousin, why is not he to make another choice? And if I am that choice, why may not I accept him?"
"Because honour, decorum, prudence, nay, interest, forbid it. Yes, Miss Bennet, interest; for do not expect to be noticed by his family or friends, if you wilfully act against the inclinations of all. You will be censured, slighted, and despised, by everyone connected with him. Your alliance will be a disgrace; your name will never even be mentioned by any of us."
"These are heavy misfortunes," replied Elizabeth. "But the wife of Mr. Darcy must have such extraordinary sources of happiness necessarily attached to her situation, that she could, upon the whole, have no cause to repine." (Ch. 56, Elizabeth to Lady Catherine)
"You are then resolved to have him?"
"I have said no such thing. I am only resolved to act in that manner, which will, in my own opinion, constitute my happiness, without reference to you, or to any person so wholly unconnected with me."
(Mr Bennet to Ms. Elizabeth)Mr. Darcy, who never looks at any woman but to see a blemish, and who probably never looked at you in his life! It is admirable!"
Elizabeth tried to join in her father's pleasantry, but could only force one most reluctant smile. Never had his wit been directed in a manner so little agreeable to her."
"You are too generous to trifle with me. If your feelings are still what they were last April, tell me so at once. My affections and wishes are unchanged, but one word from you will silence me on this subject for ever." (Ch. 58, Mr. Darcy's 2nd attempt at Proposing Elizabeth)
"My dearest sister, now be serious. I want to talk very seriously. Let me know every thing that I am to know, without delay. Will you tell me how long you have loved him?"
"It has been coming on so gradually, that I hardly know when it began. But I believe I must date it from my first seeing his beautiful grounds at Pemberley."
Another entreaty that she would be serious, however, produced the desired effect; and she soon satisfied Jane by her solemn assurances of attachment.
Image source: Colin Firth Pride and Prejudice